2017 Events
Annual Members Meeting
Wednesday April 12, 2017 - 6 pm
---
Poochy Paddle
Sunday April 23, 2017 - 2-4 pm
---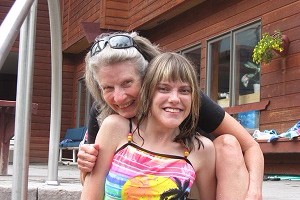 OTHS supports Horizons NWC.
Adults enrolled in Horizons' Residential Services, Supported Living Services, and Day Programs have happily benefitted from the in-kind use of the hot pools. During Day Program hours, a Swim Club visits OTHS. Accompanied by trained counselors, the men and women in Swim Club visit once a week for 90 minutes, walking laps and kick-boarding for exercise. After the workout, they soak and socialize. Swim Club provides the opportunity for conversation about jobs, vacations, and relationships. For some, it's their only unstructured time. 
Horizons' Maple Street group home also relishes a visit to the pools with staff, peers, and longtime volunteers Bob and Jane Stein. Adults who live independently within the community enjoy dropping in to see people they know—it's a communal hub reminiscent of the gathering place it used to be.
For the full article open the Horizons Summer Newsletter at: http://horizonsnwc.org/newsletters.html.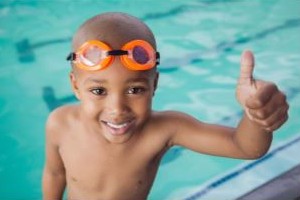 Old Town Hot Springs is pleased to announce our 2017 Scholarship Grant Program.  We partner with the Department of Human Services to allocate grants for pool admissions, memberships and swim lessons to underprivileged, economically disadvantaged or disabled youth in our community.  These funds come from OTHS operating budget and are replenished by our community during the Colorado Gives Campaign in December each year.
You can make a difference in our community by donating to our Scholarship Fund.  Your generous donations provide immediate funds to keep this program active for another year.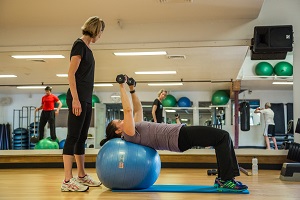 By Daphne Butas - Personal Trainer
Lifting Weights Does Not Mean Bulking Up:
"I don't want to get bulky," or "I don't have time to workout" are both common excuses for avoiding weight training, but did you also know that there are numerous benefits to weight training? 
And with the vast selection of ways to weight train available in Steamboat Springs, (Personal Trainers, Barre, Yoga Sculpt, Group Exercise Classes, CrossFit, Resistance Bands, etc.), it is clear that you don't want to wait to weight train.
According to Ronnie Goff, Principal of Awaken Health and Fitness, a wellness expert, ACSM Health Fitness Specialist and Yoga teacher of 25 years, research points to a variety of benefits to weight training, including: