Old Town Hot Springs Capital Campaign for the Future
Old Town Hot Springs is an independent, 501(c)(3) non-profit organization that is not tax-supported like so many other community recreation and fitness facilities. Given the nature and age of our building, systems, and pools, upkeep and maintenance costs alone are substantial. The revenue we generate is critical for funding our extensive operating costs. In order to move beyond everyday operations, essential repairs, and much-needed updates, fundraising is the critical component that will help us meet the highest standards for our facility and organization. 
Capital Campaign – Facility Expansion
Old Town Hot Springs is planning an expansion and remodel to better serve members, guests, and community. The overall goal is to meet the growing demands of both residents and tourists so that we can provide meaningful health and wellness experiences at our facility for years to come in this community.
The expansion will add 15,000 square feet to the existing building allowing room to expand the facility's fitness and education programs including:
Expanded fitness, wellness and nutrition programming
Indoor walking track
Climbing wall
2nd exercise classroom
Larger spin room
Double the number of cardio machines
Expanded weight room
Functional training room
Expanded downstairs locker rooms
2nd family changing room
Plans to renovate the lap pool are part of a second phase but will come later. The tennis courts will be converted to additional parking starting in June 2017. Old Town Hot Spring hopes to break ground in the spring of 2018. The total project costs for both phases is approximately $9 million – savings will supply $3 million. The goal is to raise the other $6 million through donations through a Capital Campaign. A campaign committee is leading the fundraising efforts and includes staff, board members and community members. We do not plan to raise membership fees or admission prices beyond normal increases for this project.
Pat Carney's new role of project manager will primarily focus on the Capital Campaign. Questions about the campaign can be directed to Pat or Executive Director, Stephanie Orozco.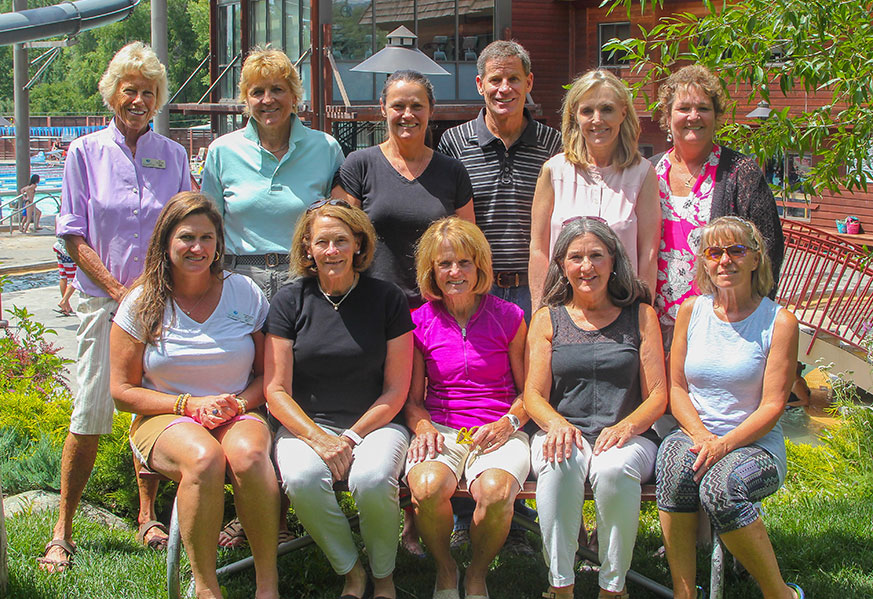 Campaign Committee
The campaign committee is co-chaired by Mary Brown and Eileen Allen and consists of other community volunteers Penny Fletcher, Barb Shipley, Dave Franzel, Becky Lamb, Holly Williams and Kari Nelson. OTHS board members Rich Lowe and Jill Leary are also part of the group which is rounded out by OTHS Executive Director, Stephanie Orozco, and Project Manager Pat Carney.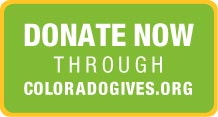 ---
Colorado Enterprise Zone Contribution Project
As of January 19, 2017, Old Town Hot Springs (OTHS) is a Colorado Enterprise Zone Contribution Project. This means that a member/donor who makes a contribution to OTHS of $250 or more, may claim a Colorado income tax credit of up to 25 percent of the amount of his or her donation. This dollar-for-dollar credit against Colorado state income taxes can be claimed by the donor in addition to any federal or state income tax deduction.
About Enterprise Zone
In 1986, the Colorado legislature created enterprise zones as a way to assist businesses and non-profit organizations located in economically depressed areas throughout the state. This legislation makes it possible for Old Town Hot Springs to offer its donors a 25% Colorado state income tax credit on cash contributions of $250 or more.
The Process:
The Enterprise Zone tax credit is in addition to the charitable deduction allowed to adjust taxable income.

Donors can contribute by check (

or online

), $250 minimum amount to $400,000 maximum amount.

Please note that there is a $750,000 tax credit limit per Project per year, and Old Town Hot Springs will monitor contributions certified to stay within this limit.

Donors must indicate your desire for Enterprise Zone tax credit by writing "EZ" on the memo line of your check, or marking "EZ" in the note section when donating online.

Donors send check to the Old Town Hot Springs at P.O. Box 771211, Steamboat Springs, CO 80487.

Please note: To qualify for Enterprise Zone credit, you must provide one of the following to Old Town Hot Springs: Federal Employer Tax Identification Number (FEIN), your Colorado Taxpayer Identification Number or the last four digits of your Social Security Number. (Old Town Hot Springs keeps these numbers secure and private to your account.)

Within 60 days, Old Town Hot Springs sends the donor a Certification of Qualified Enterprise Zone Contribution Form (DR0075) to use at tax time to claim your tax credit and deductions.

You must file your tax return electronically with the Colorado Department of Revenue.
Program Benefits
Decreases donor's state tax liability through a 25% state tax credit for cash gifts and 12.5% for in-kind contributions such as stocks (there must be a state tax liability).

Provides the opportunity for donors to help more people in need by decreasing the net cost of their contribution.
Please consult with your professional tax advisor to be sure the Enterprise Zone tax credit program will be of benefit to your specific tax situation.
HOW TO MAKE YOUR EZ GIFT TO OLD TOWN HOT SPRINGS: